It was one of the best looks from Balmain's Autumn/Winter runway, with many fashion magazines and fashionistas clamoring for 3D nude prints. The prevalence of fake nudes style is in line with the trend of girls who want to show off their slender figures. Nudity and optical illusion art are among the hottest trends of the year according to the latest fashion directions. However, this unique style of dressing deals with the idea of honesty and transparency in a metaphorical way: through color. The illusion of three-dimensionality in the literal sense, is a strong fashion trend for prints that create impressions of surreal spaces. Nude illusions feature silhouettes, prints, and other elements that appear as if in 3D, by layering nude clothing on the wearer or using shadows to make it appear completely naked. On the catwalk, prints of women in futuristic warrior outfits with nude silhouettes appeared.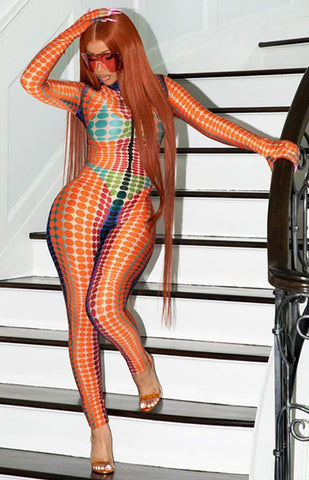 Closed yet open designs are the result of social media frenzy at a time when young people are increasingly obsessed with their bodies. "I didn't design it with feminism in mind," said designer Sinead Gorey, 25. "It's a 'we don't care' statement. If you want to wear something that looks nude, but can't be naked .The younger generation likes this, but their parents don't understand. Parents will say 'who wears that'." Gore also said that because of the epidemic, everything is frozen, and there are no parties and other gatherings, so have many people itching to dress up in crazy looking outfits to get noticed. Previously, the "Queen of Punk" Vivienne Westwood was known for bringing the style to T-shirts in the 1970s. By 1996, designer Jean Paul Gaultier had created a new trend with nude printed dresses. This fashion revival is seen as no surprise when 1990s styles return.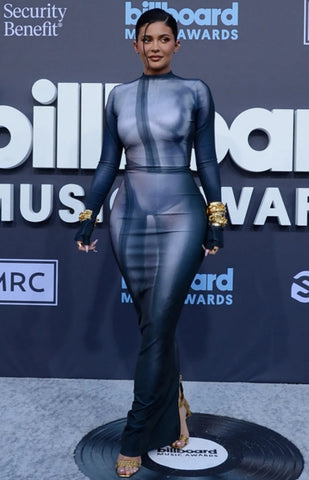 Fake nude outfits have been embraced by many celebrities, including Kylie Jenner. The 24-year-old TV star radiated confidence as she attended the Billboard 2022 Awards in a nude printed sheath dress and embellished with gold metal accessories.
Share 1
Share 2
Share 3
Please continue to pay attention to WELENY for more products!