A pink dress is a great way to add some color to your Valentine's Day look. Whether you choose a breezy pastel shade or a bold magenta hue, a pink dress can be as romantic as it is chic. Choose a midi dress with a flirty neckline to show off your curves, or a maxi dress with a plunging V-neck for a more refined look. Style it with silver jewelry and strappy sandals for a romantic evening.
1. Round Neck Lace Up Sweatshirt
Every winter wardrobe needs a pop of color. This bright pink jumper is a great addition to your wardrobe, you can wear it now and then pair it with shorts for a more stylish look when the weather warms up. It's a classic piece that will look great with any outfit and will keep you stylish for any occasion.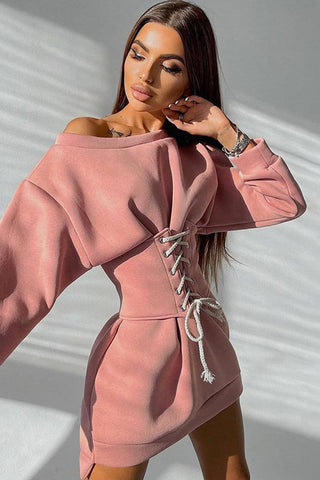 2. Ruched Off Shoulder Mini Dress
Whether you're going on vacation or want to pre-plan your spring wardrobe, this dress is for you. Its sleek design and flexible neckline allow it to be paired with a variety of accessories, whether pairing it with sandals and a headpiece or a belt and heels, adding a different style to your outfit. The high-quality fabric of this dress will also keep you comfortable, and its color can be easily combined with other clothes to make you look stylish and elegant.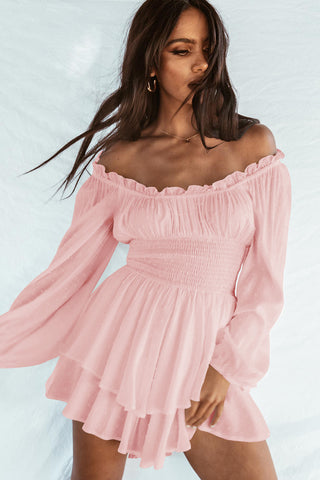 3. Puff Sleeve Lace Up Back Crop Top
Consider this style. Puff shoulders and elbow-length sleeves make a statement, but the material really looks like your favorite tee. Usually, they're made of lightweight cotton or linen for comfort against your skin. Also, they usually have a very high wrinkle resistance factor, so they are durable and durable. They can also have different features such as zippers for shirts and jackets, as well as pockets that greatly enhance the look. Also, they often come in different textures and colors so that you can choose according to your preference.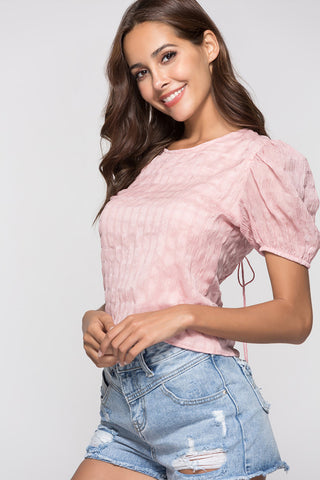 4. Allover Print Backless Cami Bodycon Dress
The '90s-inspired slip dress has officially become a wardrobe must-have over the past few years. The suspender skirt in the 90s has a versatile shape, which can be matched with a short coat and high heels, or with sneakers. If you want a versatile look, then this kind of suspender skirt is your best choice.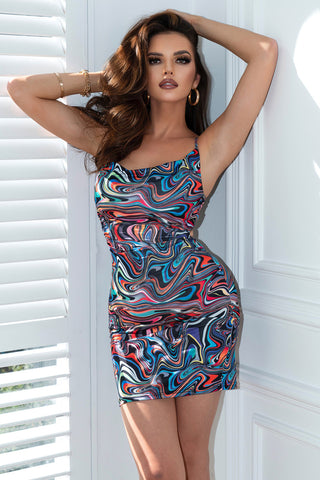 5. Ruffle Trim Cold Shoulder Top
This top with ruching and ruffles really is as comfortable as your favorite sweatshirt. Wear it with jeans or a skirt for a fun addition to your everyday look. Also, you can choose a belt and shoes in the same color to take your look to a higher level.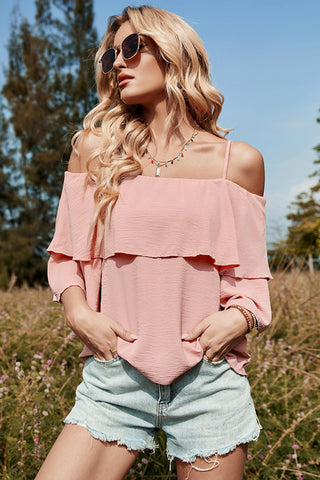 6. Sequin Sweetheart Neck Fuzzy Trim Dress
This dress is a romantic and elegant dress, it uses soft fabrics and design, with delicate flowers to show the femininity and elegance, whether you are attending a banquet or a wedding, you can show your elegance and romance. At the same time, the design of the feather edge on the hem is very ingenious, which can meet your fashion requirements.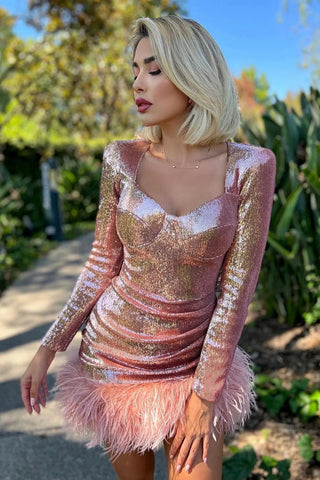 7. Graphic Long Sleeve 2 Piece Sport Suit
Keep it casual and bright with this classic style. You can wear it with the matching pink joggers, its comfort and versatility make it a perfect match, or on its own.