Here is how to use discounts and notes for your reference, happy shopping!

What types of discounts are there?
- Automatic discounts, discounts that are automatically applied by customers in the shopping cart and at checkout.

- Discount codes, where customers need to enter a code provided by the merchant at checkout to receive the discount.

How do I use discounts?
- Automatic Discounts

Customers simply add their favorite products to the shopping cart. Once the appropriate conditions are met, the system will automatically checkout and display the discount amount, as shown below. You just need to follow the checkout process to complete the payment.

- Discount Code
Customers can add their favorite products to the shopping cart, click "CHECK OUT", and then click "Show Order Summary" in the upper left corner of the next page to enter the discount code input box and enter the obtained discount code to enjoy the discount.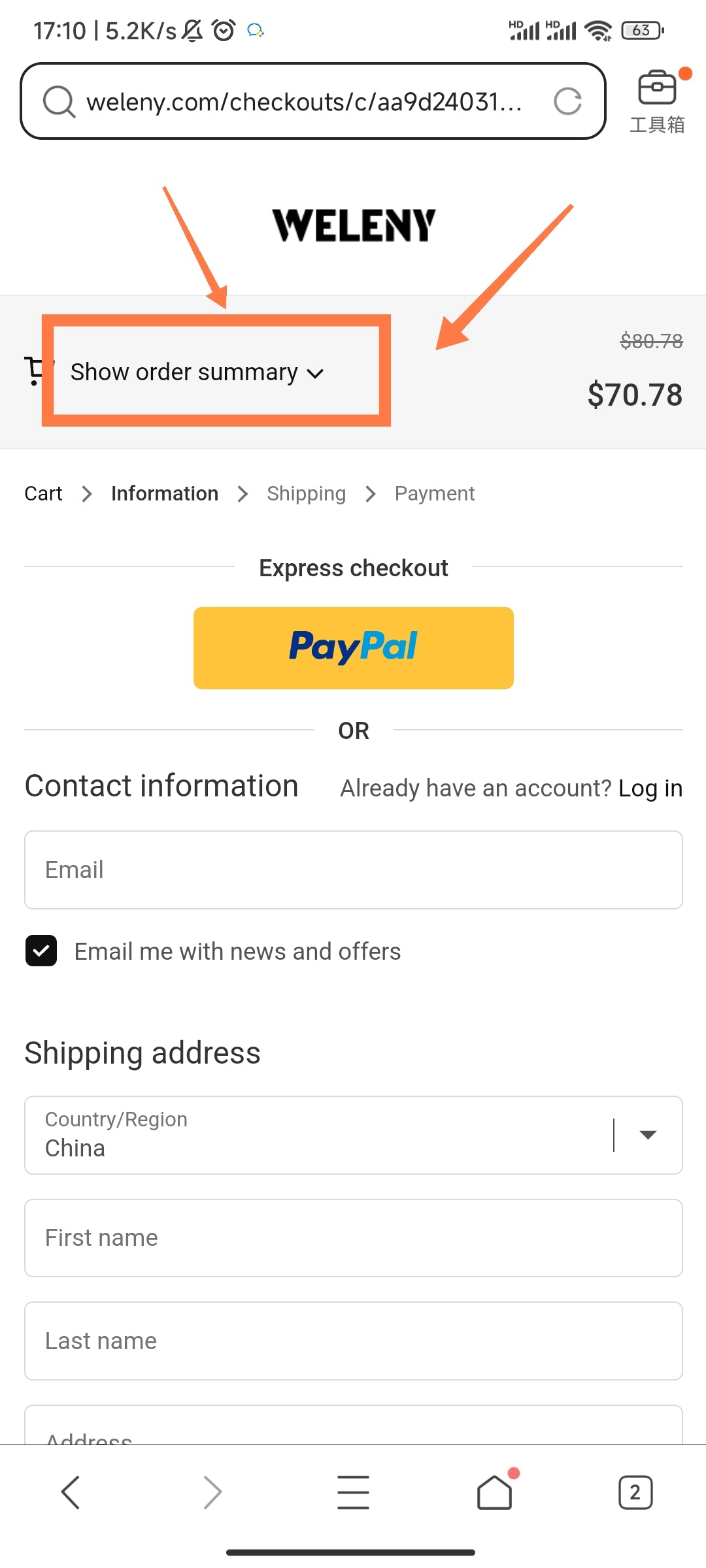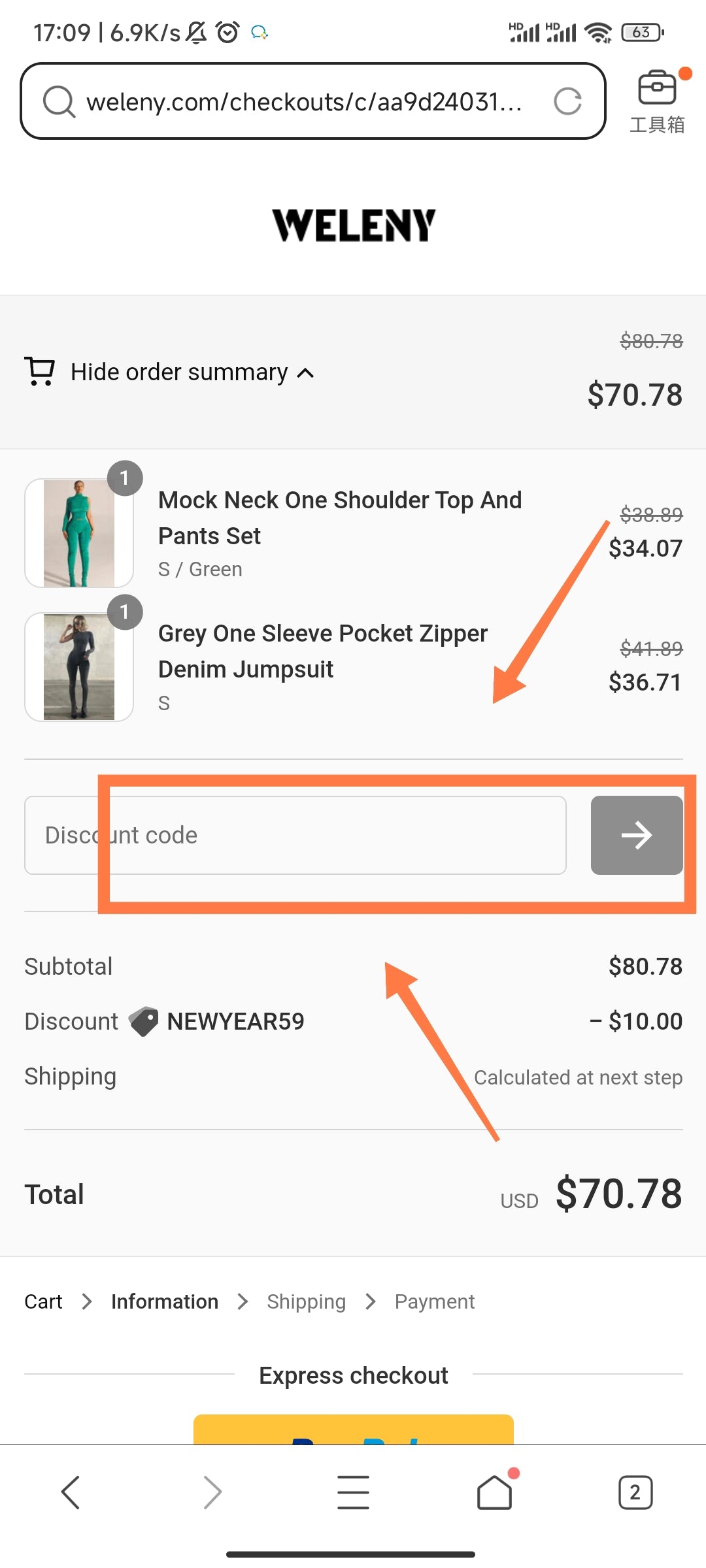 Why am I not getting a discount?
- The items in the shopping cart do not meet the conditions of use

-The order amount does not meet the minimum usage requirements for the discount

- The correct discount code was not entered


NOTICE:
The order needs to meet the conditions for the discount so that the system will automatically discount your order. Any questions, please contact us at service@weleny.com. Our service team will be ready to help you.