On this day, it could be a girls' solo sushi night out, or it could be a romantic dinner with your significant other at a cozy bistro. Whatever the occasion, you have plans on the 14th. So what's the most important part of Valentine's Day planning? That is the street style.
Are you heading for a casual Galentine night? Throw on a light pink cashmere sweater with a playful pattern, a pair of dark wash denim, and booties. Or are you going for a romantic dinner? Well, in that case, wear something sexy, maybe a little velvet black dress and some over-the-knee boots. The outfit you choose is a celebration of the day, a wish of love, whoever you're with, and what you're doing. What are the most essential principles of dressing for Valentine's Day? Self-love: Choose an outfit that makes you fall in love at first sight and makes you feel comfortable and confident.
Whether your plans are to go shopping or watch a romantic comedy in Valentine's Day pajamas from the comfort of your couch, we've got some inspiration for making this Valentine's Day extra special.
LOOK 1: Rose Print Puff Sleeve Dress
There's nothing more romantic than a rose, and this dress features a pretty print that perfectly captures the ultimate symbol of love. Draped fabric and puffed sleeves bring movement and subtle drama to this dress.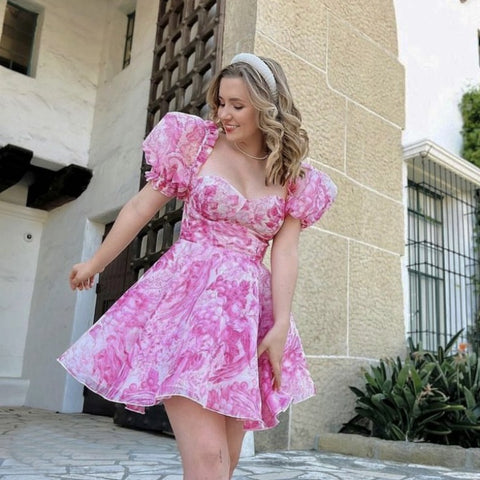 LOOK 2: V Neck Puff Sleeve Dress
Pink is a color that will instantly make you feel confident. Whether you're out on a date or drinking with your bestie, this jumpsuit is the ideal attire solution.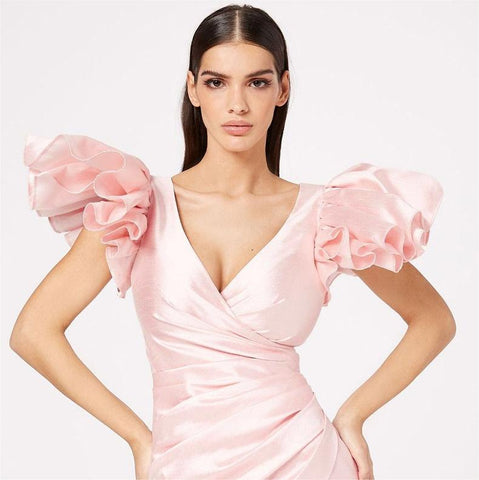 LOOK 3: Flower Print Knit Sweater Sets
If you don't want anything fancy but still want to have fun and embrace your day, a sweater with a simple pattern is the way to go. Easy to wear and will keep you smiling all day long.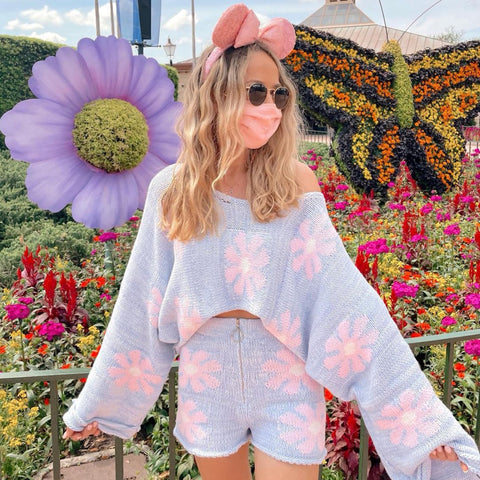 LOOK 4: Velvet Long Sleeve Split Hem Dress
Valentine's Day is the perfect time to pull out all the stops and wear a dress that makes that "wow!" Exuding glamor and chic, this dress is perfect for cocktail parties and dinner dates.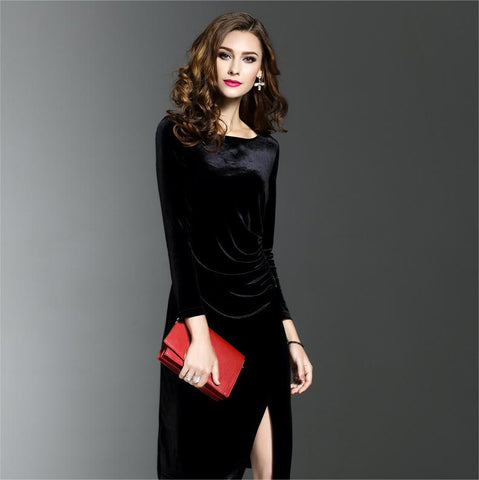 LOOK 5: Print Puff Sleeve Mesh Dress
If you're somewhere warm to enjoy the winter sun, there's a skirt for you. Heeled sandals are a must, and if you dare, you can also accessorize with a handbag.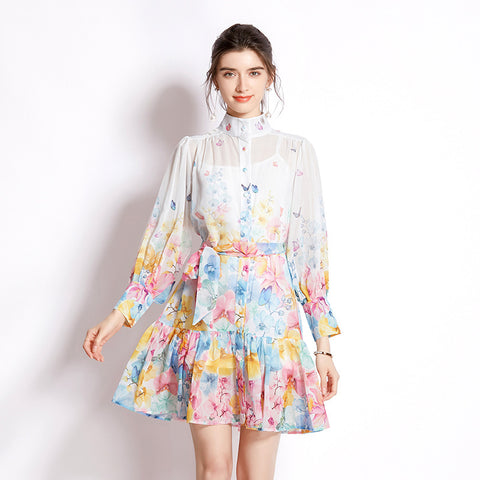 LOOK 6: Rose Print Puff Sleeve Dress
It's never too late to invest in something chic and fitting for Valentine's Day — like this hooded sweater, which you can wear with sneakers and jeans for casual comfort.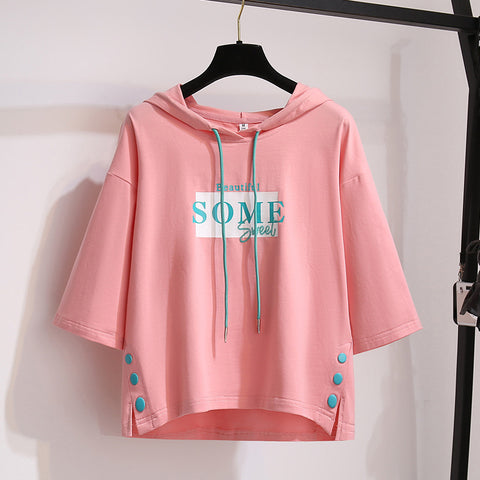 I hope these outfits can help you spend a romantic Valentine's Day, enjoying sweetness and happiness.