Ready to elevate your elegant outfit style with elegant outfit combinations? We've rounded up for you the top fashion tips on how to dress smarter and awaken your inner lady because every woman deserves to feel powerful, beautiful, and confident in her clothes.
Tips 1: Define Your Personal Style
Finding your personal style is important. When it comes to fashion, you have to do your best to express yourself through your clothing rather than simply following current trends. Otherwise, you will feel very unhappy wearing clothes you don't like. In fact, the best way to find elegant women's clothing style is to find a balance between what you like to wear and the elegant style needs of fashion and luxury.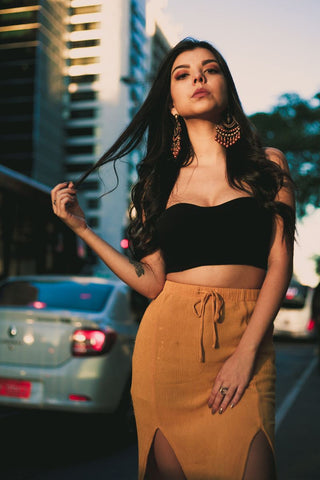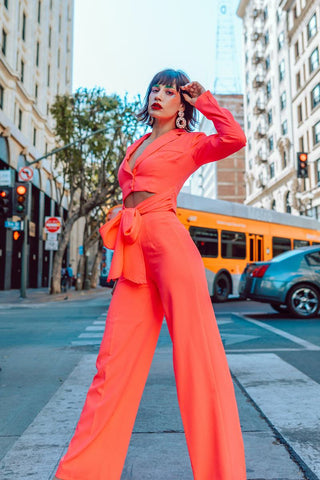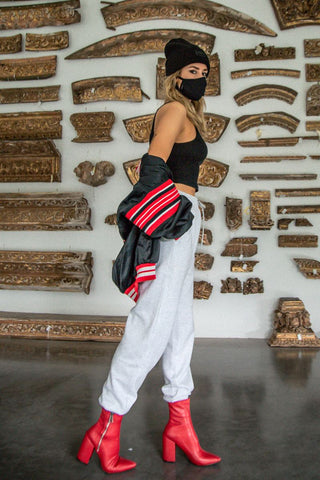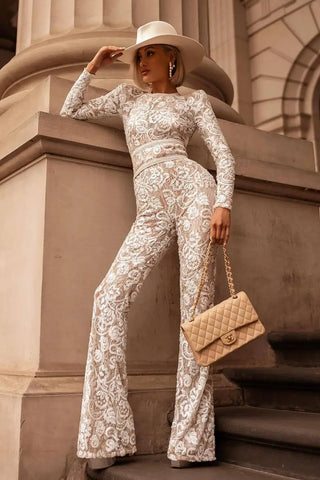 Tips 2: Elegant Clothing Is Timeless
The best thing about elegant clothing styles is that elegant clothing is timeless. Elegant and chic garments are suitable for almost any occasion and social setting, making elegant attire extremely versatile. So, if you want to explore this fashion style, you'll have plenty of opportunities to experiment with clothes and combinations.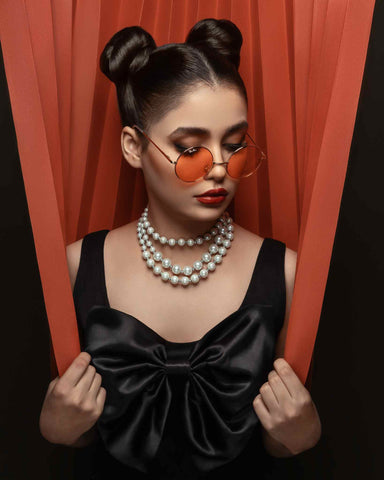 Dressing well is a very empowering thing and a great confidence booster. Therefore, we urge you to seek out some timeless pieces such as beautiful fashion dresses, slip dresses, relaxed blazers, velvet trousers, elegant outerwear, simple accessories, and fine jewelry. With these elegant style must-haves, you can meet everything in life with elegance and sophistication. Summon your inner fashionista by learning more about our elegant dressing ideas in the next few paragraphs.
1. Sweater dress
One of the most elegant dressing ideas that we have prepared for you is the sweater dress. This type of clothing adds a very modern touch to elegant clothing styles. At the same time, by embracing the idea of wearing a sweater dress, you can be sure that you will always feel comfortable and cozy. This elegant outfit pairs well with monochrome jewelry pieces and a sleek tote or tote. When it comes to footwear, you can go for business-casual flats like loafers and moccasins, or try pairing them with pretty heels for a more formal look.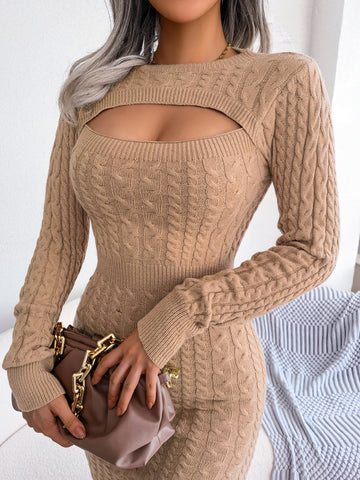 2. Pair it with simple jewelry
A woman cannot master elegant clothing style until she has mastered the combination of accessories, especially jewelry. When we talk about classy and classy attire to impress, it's impossible to ignore the fact that being too bold and colorful in jewelry is a huge mistake. Choose a set of jewelry that is simple and sophisticated. For example, a stunning pearl set or simple gold jewelry with tiny sparkling gemstones.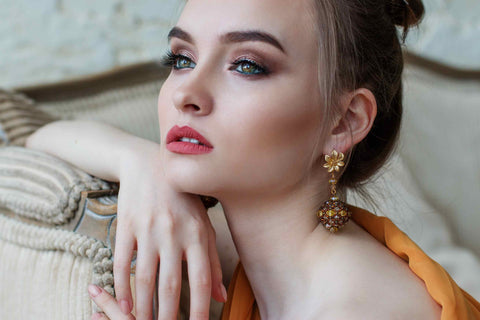 3. Slip dress
If you're interested in exploring elegant clothing styles, don't sleep on slip dresses! A slip dress is a classic and elegant garment that is perfect for different settings and occasions. Thanks to this versatility, you can bring to life many elegant dressing ideas and create eye-catching combinations that are unforgettable.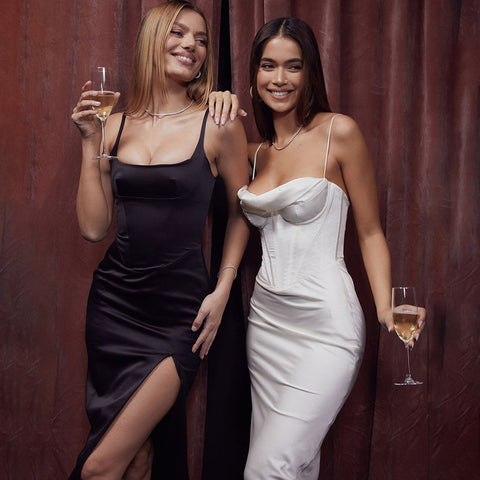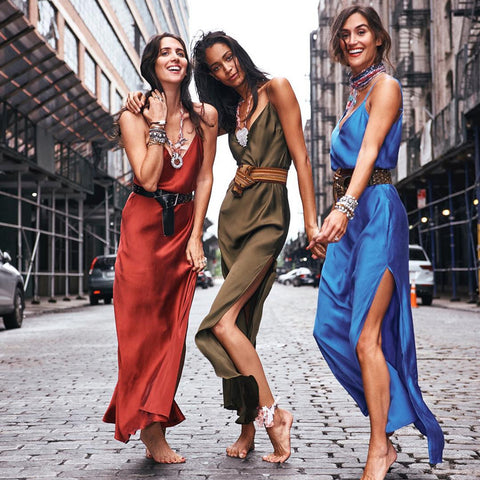 Opting for a fitted slip dress in silk, chiffon or satin is a great way to dress elegantly and stay on top of trends. Black exudes a sophisticated vibe, which is why it's our top choice for elegant outfits for work environments. For casual outings, choose a white or beige skirt, or opt for a sophisticated colorful pattern.
4. Add a blazer
The blazer is the most iconic type of clothing in elegant clothing styles. They give women a professional glow, providing a suit-like look, but without the suit. Blazers are business casual. So you can wear it in the office as well as when you're out with friends and family.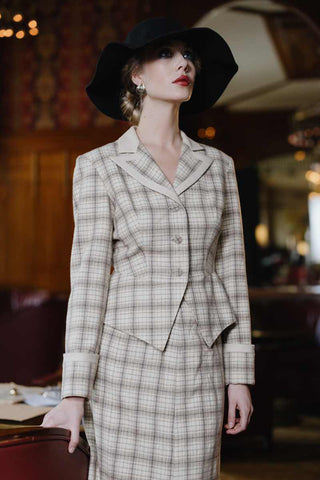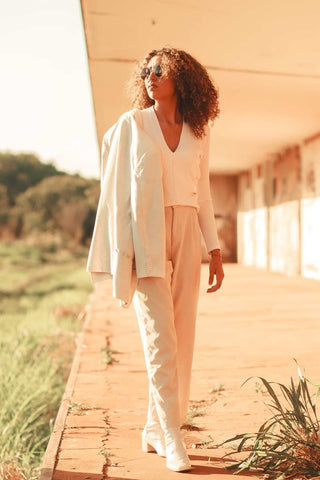 Take your elegant look to the next level with a blazer in pastel or neutral colors. Subtle tones and nuances paired well with other impactful pieces like slip dresses and trousers. The right way to go with a blazer is to pick simple jewelry that fits the job and doesn't use too many and too big stones.
5. Velvet pants
Another statement piece to add to your collection of elegant clothing styles is velvet pants. Velvet is a wonderful fabric that is often associated with class and luxury. No wonder these types of stylish trousers are the perfect addition to an over the top elegant outfit.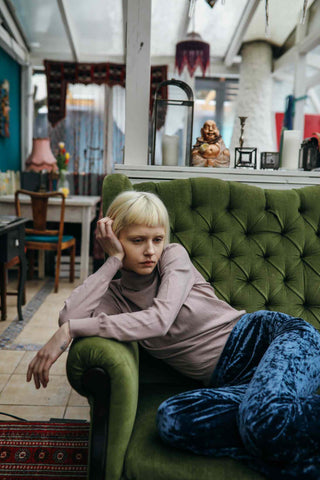 For the perfect elegant style look, be sure to choose neutral colors and clean patterns. Black, beige and burgundy velvet trousers are extremely versatile, so you can easily pair them with almost any other elegant outfit. White and cream are also good choices if you want to create a neat and elegant outfit for the office.
We hope we got you excited about elegant clothing styles and that you find inspiration for your next elegant outfit! If we have caught your attention, please feel free to check out our online store where you can find beautiful versatile clothing.