The blue sea, the white sandy beach, the bright sun. Is summer very enjoyable and the holidays are coming again? Whether it's taking a dip in the ocean or spending a sunny afternoon by the pool, putting on your favorite swimwear should be a wonderful moment of joy and freedom. Getting the right fit is an important part of finding the perfect swimsuit. Here are seven tips to make sure your next swimsuit fits perfectly.
Tip 1: Type
When it comes to swimwear, you will definitely think of bikini and one-piece swimsuit. Bikinis have always been a symbol of glamour, youth and sensuality. The mystery of the one-piece swimsuit has attracted everyone's attention and has more design possibilities. Bikinis can show your figure more comprehensively, while one-piece swimsuits are restrained and sexy. You can't go wrong with a bikini for a pool party or a beach swimwear show. If you like surfing or diving and other wading sports, one-piece swimsuits are of course your first choice.
     Bikini/Two piece swimsuit
     One piece swimsuit
Tip 2: Fabric
Clothes that fit the skin are a joy, and that goes for swimwear as well. Our weleny swimwear collection is made of high quality, high stretch fabrics that fit the curves and contours of your body and move with you. It's soft to the touch, flexible and retains its shape, which means the swimsuit won't deform or wrinkle over time.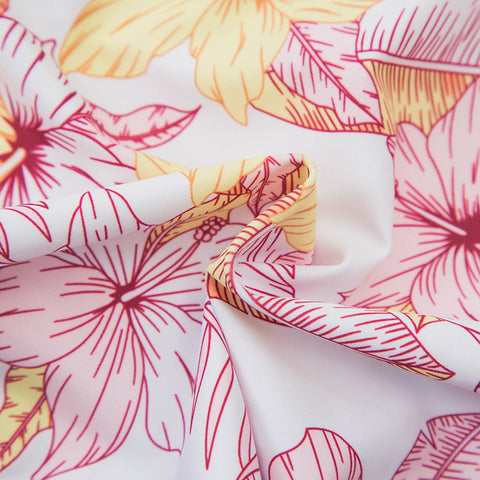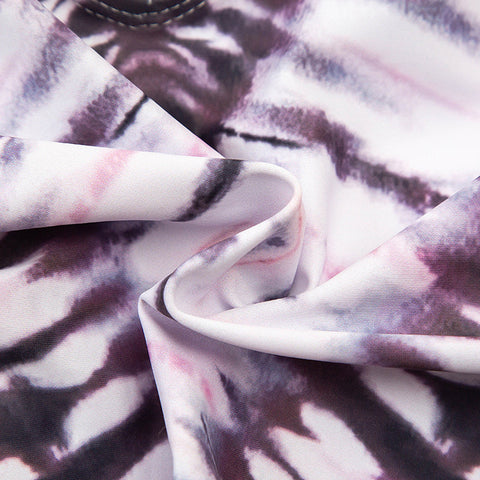 Tip 3: Shoulder Strap
When choosing a swimsuit, considering strap width and position is a useful starting point. The wider shoulder straps provide a high level of support and can effectively relieve shoulder strap pressure, as does the double shoulder straps. The design without shoulder straps is suitable for girls with big breasts, because they can give better support to the swimsuit and show their sexy body.
     Strapless
     Spaghetti shoulder strap          
     Wide shoulder strap 
Tip 4: Cup
If you're looking for extra support, choose an underwired cup. Check that the underwire is perfectly placed and neatly sewn to make sure it doesn't poke out and deform. Lightweight padding will also offer soft support and shape, as will thicker fabrics. Removable built-in liner for easier cleaning.
     With chest pad and underwire
     With chest pad no underwire 
Tip 5: Detail
Swimwear styles with adjustable design details can be easily changed to achieve a customized, exclusive fit. Think bikini briefs, with side ties that tighten or loosen as the body moves and undulates. The adjustable contour is also very intimate and convenient. Comes with a detachable or detachable shoulder strap for lounging in the sun and feel free to style your summer style to your liking.
     With zipper
     With buckle
     With tie
Tip 6: Structure
The quickest way to feel uncomfortable at the beach is to wear a swimsuit that rubs. Look for styles that have soft seams and edges that are comfortable to lay flat or wear without rubbing against your skin. Some novel design elements, such as: o rings, chains, etc., can bring richer visual effects to your swimsuit.
     Cutout
     Ring linked
Tip 7: Coverage
Everyone has body parts they are proud of and show with confidence, so finding a swimsuit that works for you is important. High-waist bikinis have a chic, retro look that only covers the areas you care about and shows off a large waist. Small coverage, great for tanning. Cut for a mid-length leg, it creates a flattering silhouette and allows freedom of movement.
When a swimsuit feels comfortable and fits your body perfectly, you're sure to enjoy the experience of dressing in a variety of wading situations. Welcome to leave your valuable comments!