The magic and wonder of Christmas Eve makes you want to snuggle up with fresh jam while sipping a mug of hot chocolate while gazing up at the twinkling trees. Before you start planning your Christmas dinner menu, picking out your presents for the kids and your husband, your mom, your dad, etc. and deciding on a Christmas tree theme, you need to pull out the appropriate family Christmas  pajamas. Whether you're wearing your Christmas pajamas on Christmas Eve or Christmas morning, throughout the festive feast, or just wearing them to watch a movie at home, they're pretty much a holiday must-have. Matching family Christmas pajamas really do make for the best photos, that's a fact. Not only that, but wearing matching gender-neutral costumes is a fun way to get the whole family in the holiday spirit. Whether you're just wearing it with the kids to get everyone involved (including your pets, of course), or you want to match your significant other on the important day, these pajama sets will get the whole family in the Christmas spirit.
WELENY have tons of fun holiday pajamas to choose from, covering every family member on your list, from your husband to your kids to your pup, so you can have something for everyone. Our super cute family pajamas will bring you all the festive spirit. From traditional tartan prints to outfits featuring your favorite Christmas characters.
Santa Claus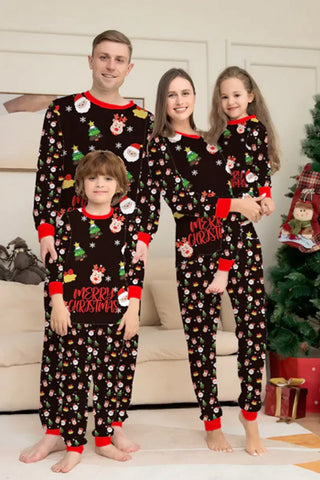 Little ones will love wearing their favorite happy old man pajamas for the big day. Snuggle up around the Christmas tree, rock the mini Christmas tree, open all the presents, and sip hot cocoa.
Alphabet and Plaid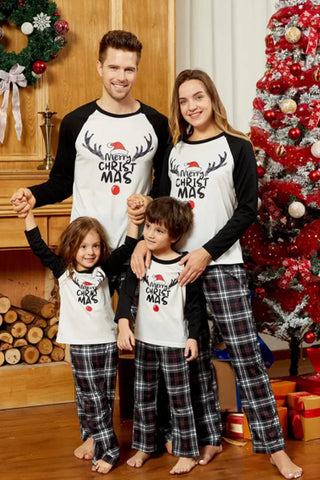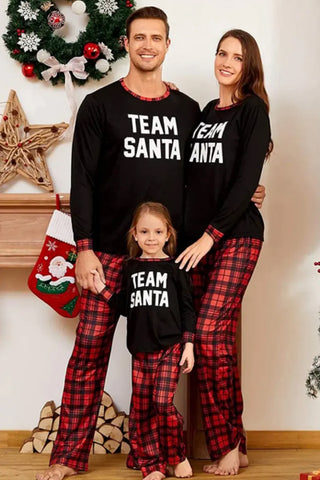 The forever classic plaid pattern is usually a hit with all members of the family. If you have older children, they definitely don't want to be wearing any cute pajamas in family photos. They won't be embarrassed by this chic pajama set, which they'll probably want to wear all season.
Red Reindeer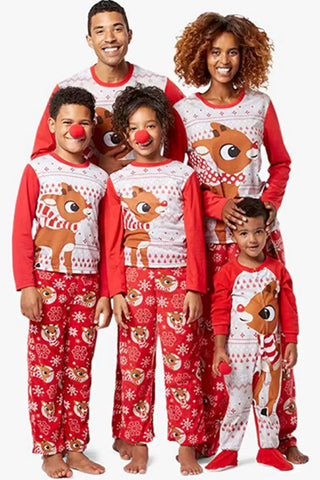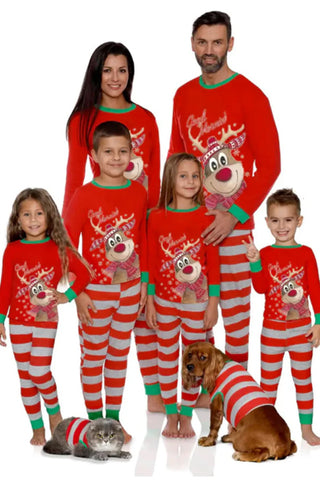 The red set is very suitable for various festive festivals such as Valentine's Day, Christmas, New Year and so on. The print design of reindeer is playful and interesting, and it is the favorite pattern of cute children.
Everyday Wearable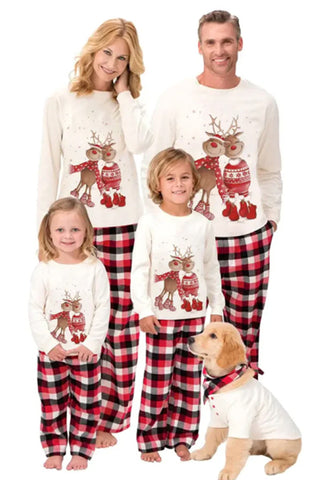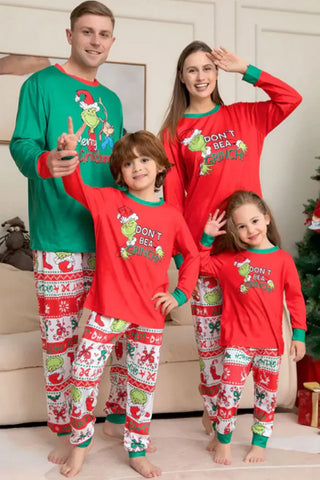 Even the grumpiest of Grinch can get into the Christmas spirit in these pajamas that are perfect for couples and the whole family. These festive tees can be worn as pajamas or even worn outside with a cute ensemble. Team them with checked pants for a complete look.
Green-dominated Stripes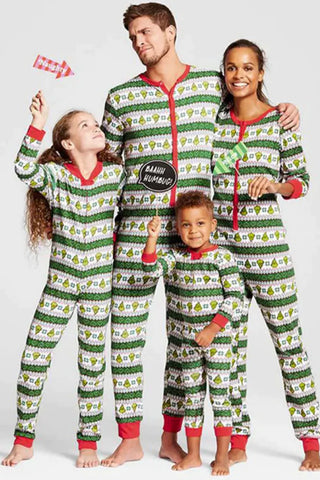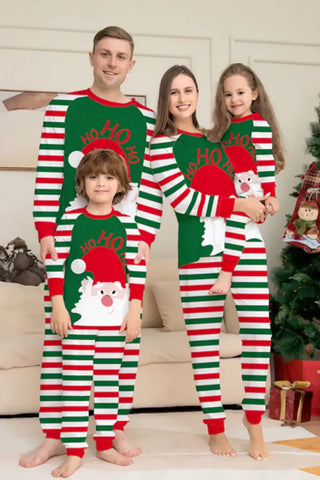 Are you looking for pajama sets that you can dress a little more chicly throughout the winter? Made mostly of green, red and white, this simple set looks perfect for Christmas morning as well as any other day of the week.
Curl up in these fun pajamas while waiting in line for The Grinch. Get the whole family cozy ready with these pajamas, a special reminder that "it's not what's under the tree that counts, it's who you're with." Brighten up Christmas with these festive pajama sets! I wish you all a wonderful and warm night!