Fashion trends seem to change with the wind, but the cities we look to for style inspiration like Paris, Milan and New York manage to stay the same. It is intriguing how an industry so popular is still struggling. If we're serious about keeping the things in our wardrobes super-stylish, it's time to consider other forward-thinking destinations that are entering the fashion map. For street style connoisseurs and show audience, the fashion capital of the world is not only a major source of fashion inspiration, but also a gateway to discover new cultures. While London, New York and Paris have long been heralded as the top global fashion cities, there are many unique places where style has become the lingua franca. As forces from technology to globalization continue to shape our lives, these 5 destinations are poised to become the new fashion capitals of the world.
1.Stockholm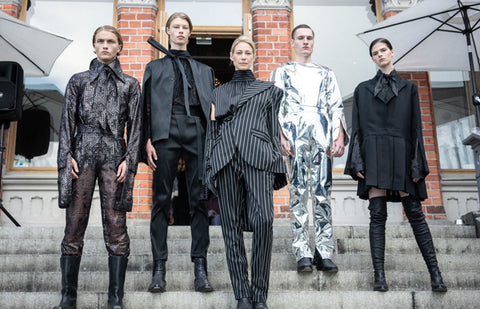 Sustainability isn't just a trend, it's the new status quo of how we live. Stockholm, Sweden, is leading the way when it comes to supporting environmentally friendly clothing. Sweden's emerging fashion talent has attracted international attention for its artistic, cutting-edge and sustainable approach. The city that brought us so many clothing brands has proven its approachable form of fashion. Now, it's adding green to the mix, pioneering everything from clothing that captures CO2 emissions to textiles made from 100% recycled fabric waste. As well as being home to a number of well-known eco-brands, Stockholm is home to the Sustainable Fashion Institute, which provides global brands with the knowledge and tools to put sustainability and economic growth at the forefront. Stockholm not only offers fashion inspiration, but also knowledge about sustainability. This Scandinavian city brings us affordable, chic fashion and furniture, notably where H&M and IKEA originated, and is full of true street style. One of our favorite things about these fashion-forward Swedes is their willingness to take risks and incorporate vibrant pops of color even on the coldest, cloudiest of days.
2.Los Angeles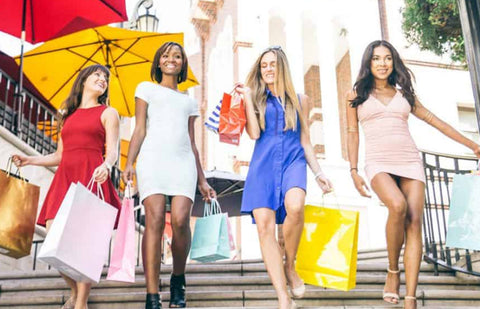 For a city known more for its filmmaking than its fashion, Los Angeles fashion can be glamorous, edgy, hip, laid-back and eccentric. There's no one word to describe fashion here, and that's the beauty of dressing up in Los Angeles. Despite the sunshine, the LA fashion scene is starting to cast a shadow over its East Coast counterparts in terms of creativity and relevance. Its laid-back beach vibe appeals to Gen Z, who reject the glamor of New York City's notorious "work hard, play hard" lifestyle. Despite Los Angeles' ubiquity when it comes to fashion, there's no better place for formal training as a fashion designer. From the Otis College of Art and Design to the Fashion Institute of Design and Merchandising, some of the most prestigious schools in the world can be found here, producing some of the world's top designers. As a global center of film and television for more than a century, the City of Angels has naturally attracted a variety of creatives who shape the aesthetic of dressing up in discarded garments. There's an abundance of used atelier clothing here, making it one of the best second-hand shopping destinations in the world. Even as red carpet looks shift from silver screens to our phone screens, Los Angeles benefits from social media's ability to convey trends that has officially surpassed New York City's editorially driven influence.
3.Shanghai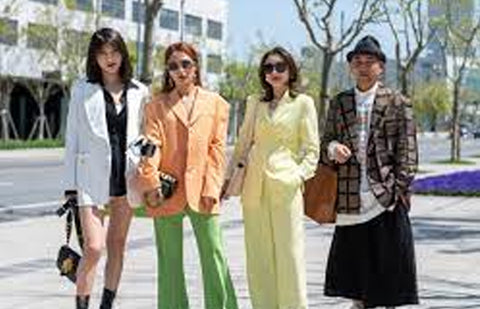 Shanghai is known as the fashion capital of China and has been ranked among the famous fashion capitals in Asia. International brands are eager for a piece of the lucrative cake in the Chinese market, and the Shanghai Fashion Week show is where companies gain an edge over the competition. What started out as an effort to lure well-known American and European brands to the East has now spawned its own line of Shanghai-based brands. Most Chinese luxury brands are headquartered in Shanghai. Shanghai fashion is deeply influenced by Shanghai-style culture, which combines Eastern and Western styles, including innovation, tolerance and commercialism. Most Chinese fashion designers cater to their own huge market, but some have begun to go global.
4.Mexico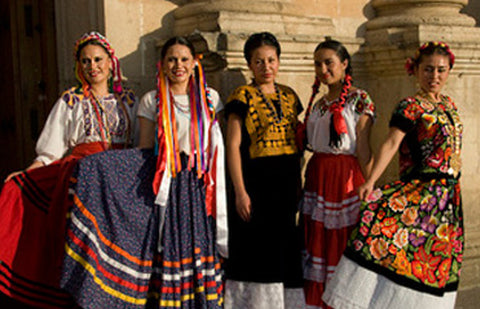 Back in 2016, The New York Times named Mexico City a top travel destination, with foreigners flocking for the food, arts and rich culture. In the years since, the vibrant city has attracted young people from around the world, bringing new ideas from Mexico's rich heritage. Mexico's ability to deftly play with tradition produces a look so fresh, as colorful as buildings and street murals, like fashion-forward drag queen Carmen Monosis or Parisian immigrants Aude Jan and Charles Gout from Audette, its handbag collection is inspired by the energy of Mexico City.
5.Meta universe
In the not-too-distant future, fashionistas may get the scoop on the latest looks not by watching models walk the catwalk, but by watching an avatar of themselves walk a virtual catwalk. Designers can also showcase their work through filters overlaid on the video, or put some of their work for sale. All of this is achieved through proprietary technology that converts 2D images into a 3D experience. While it's hard to imagine a world of fashion based entirely online, we're sure to see these digital destinations grow in influence as we usher in a new era of couture.