The the hot chick is a general term for women who wore fashionable clothes in Japan since the 1970s. Magazines such as "EGG", "MENZS EGG" and "GAWAII!" have brought great influence to the spice culture. " Hot Chick" was first seen in "Friday" and other magazines around 1993, and has been widely used since around 1996. The earliest image of a hot chick is that the hair is generally dyed brown or light-colored highlights, dressed in school uniforms, wearing bubble socks and leather shoes without laces. Developed to now in 2022, hot girls have been given many novel concepts of the times, and now most of them refer to young women who wear fashionable clothes and keep up with the trend of the times.
Today the most representative hot girl belongs to the Korean girl group BLACKPINK. The four girl have their own characteristics. Not only are they strong in business skills, they are also obsessed by their beauty! Therefore, as the representative of hot girls in the minds of many girls, they wear them, almost all the costumes they have worn can become current explosives. Especially JENNIE, known as "Chanel on Earth", wears Chanel clothes in a unique style, and is sought after by everyone. She perfectly interprets the word hot girl.
Next, I will introduce you to the four most popular outfits for hot girls in 2022. I believe you can find a style that suits you in this article, or bring new ideas to wear, then let us now. Get up and take a look!
American Retro Hot Chick Look
The American campus youth film and television drama "Clueless" based on a famous high school in the 1990s. There are too many classic American campus outfits in this youth campus, and the protagonist's supporting roles provide inspiration for later fashion outfits.
The college-style costumes of the protagonists in American campus youth dramas in the 1990s emphasized the coexistence of complexity and high-profile, with small details such as color tone and waistline maintaining a high degree of consistency. Skateboarding, surfing, records, neon lights, billboards, cars, dressing, etc. are the epitome of that era, and they describe moments of youth, vitality and passion. This may be the reason why American retro has always been attractive to young people.
Outfit Formula One: plaid sets + knee socks + mary jane shoes
When it comes to retro-style outfits, I have to mention American campus outfits. Plaid is the most classic design element and is a fashion that will never go out of style. On this basis, the retro American campus style incorporates some casual sports styles, such as baseball uniforms and jackets, and the selection of colors is relatively more important. Yellow, orange, navy blue, red and other colors will be used extensively. , Highlighting the lively and cheerful youth.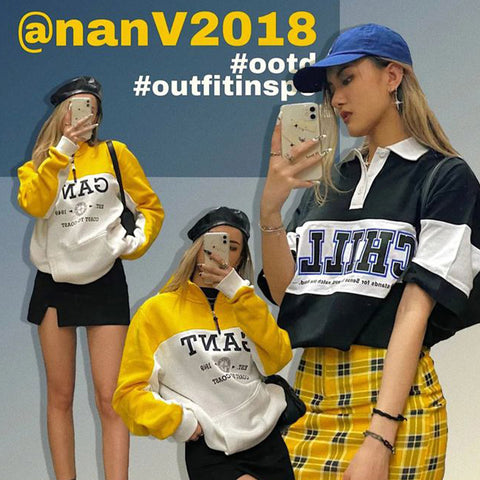 Wearing Formula Two: sweater/knitted polo shirt + skirt
Bright colors, eye-catching letter embroidered sweaters and skirts made of corduroy or denim, highlighting the youthful and energetic femininity.
Wear Formula Three: crop top/short shirt/knit cardigan+flared pants
Following the principle of short top and long bottom, crop top is paired with brown jeans or flared pants made of corduroy fabric, a pair of Mary Jane shoes, and becomes a fashion and retro goddess in seconds.
Wearing Formula Four: suspender dress + knitted cardigan / faux fur (Faux fur coats)
The tight-fitting suspender dress is a must-have item for hot girls. Paired with a knitted cardigan or faux fur coat, it highlights your noble and gentle temperament while setting off your sexy figure.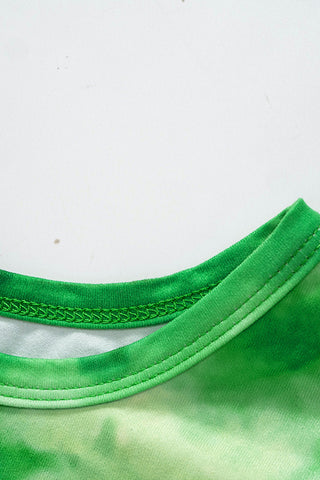 Street Hot Girl Look
Street style originally refers to hip-hop style. It originated in the 1990s and was just a niche culture among youth groups. After decades of development, street style has become a popular trend. The current street style pursues self and individuality while also pursuing a high degree of comfort and how to wear it comfortably. This is also the reason why wide-leg pants, leggings, and silhouette suits have become popular in recent years.
You can refer to Kendall Jenner, Bella Hadid, Hailey Bieber, these fashionistas.
Wearing Formula: leather jacket + jeans / bell bottom pants / leopard print skirt / long boots
Let's not say how hot the leather jacket is. Whether it is a short or long style, the leather jacket must be a classic representative for street style. Leather jacket with jeans, the fusion of texture and leisure, can highlight the sense of street fashion. A short leather jacket with a leopard print skirt highlights the excellent body proportions, but also shows the wild and sexy side of women, full of street hot girls.
Sports Hot Girl Look
Wearing sportswear is not limited to traditional sports styles. More and more young trend elements are also piled on sportswear, breaking the stereotype of sportswear boring and mediocre. Hot girls do not need to be defined, sexy figures and angelic faces are not necessarily the standard for hot girls, sports style can also make you feel like hot girls!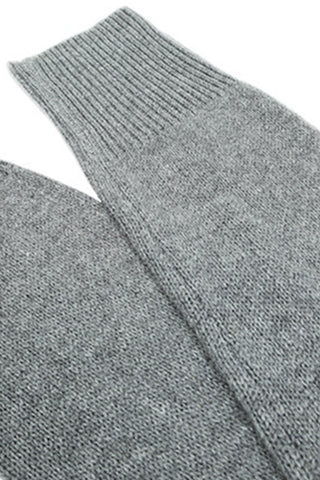 Wearing Formula One: sweater + sports pants
Sweatshirt is a single product that will never go out of date. The simple version creates a high-end fashion sense, which seems casual, but does not lose personality. You can choose sweaters with letter printing and dyeing, cartoon pattern printing and dyeing, and flower embroidery. Choose bright colors to bring visual impact and improve your aura. Because the version is relatively simple, it is necessary to carefully match the accessories, with a cold hat, a metal chain, and a pair of atmospheric earrings. This set is matched and has a hip-hop temperament, and the fashionable sports-style hot girl has been created.
Wearing Formula Two: knitted crop top+sweatpants/overalls+boots
It is really necessary to have a knitted top in autumn and winter. Knitted fabric not only has texture, but also plays a role in keeping warm from the cold. Let you have both grace and temperature in autumn and winter. In everyone's impression, overalls are more neutral and handsome, but the softness of knitted tops neutralizes this feeling, creating a cool and sweet style of wearing. Sweatpants mix and match boots, creating a new collocation principle, unique and individual.
Wearing formula three: sweater/vest+coat+leggings+sports shoes
Leggings are no longer limited to the gym. The casual sports style is emerging (athlesure). With oversize sweaters, tube socks, and sneakers, you can create an effect that is wide and narrow at the bottom. You are the most sunny and lively hot girl in sports style!
Y2K Millennial Hot Girl Look
Y2K is mainly designed with a sense of technology, bright colors, and three-dimensionality as the core of the design. Therefore, you can see that many leather, PVC, metal, plastic, reflective and other elements appear in the clothing.
The first core of Y2K is technological elements. For example, metallic skirts, rubber garments, and trouser chains were all very popular items at that time. In addition, another key point for Y2K to wear is nothing more than colorful and tailored clothing.
Matching Formula 1: Brightly colored crop top+Glitter material A-line skirt+Nike sneakers
High saturation color is the color tone of S2K, achieving a powerful visual impact effect, dazzling and dazzling, sequined material, in addition to highlighting the sense of science and technology of the times, it can also bring out your self-confidence and unique light, making you look more advanced feel.
Matching Formula 2: Cartoon pattern printing and dyeing short vest + pink suit + metal necklace + (colored sunglasses) + PVC material handbag (Small purses)
In 2012, Y2K newly incorporated the element of pink, and used it as the mainstream color, highlighting the youthful and girly sense of Y2K hot girls. The cartoon-patterned tank displays the sexy upper body lines of women to the fullest, revealing the skin just right, highlighting the hot body. You can choose a suit with sequins or Rimes tones details. A necklace with the last love pendant (Rimes tone neck jewelry), a pair of colorful PC glasses, a PVC handbag, and a Y2K hot girl with a strong sense of future technology are created.
Concluding remark: I have introduced several styles to you in the article. I don't know if you have found a style you like. If so, please try it boldly! Every girl has her own shining point, boldly show her own beauty, confident and generous girls are the real hot girls!