It will spend a lot of time and energy in your usual dressing and matching. If you have a pair of jeans, it can save you a lot of trouble. Regardless of the season, jeans are always the perfect first-choice clothing item. Ripped jeans are fashionable and avant-garde, very suitable for those who like comfort and pursue fashion. However, it is also one of the most difficult types of jeans to figure out. It is necessary to figure out how to match jeans with holes.
    There are many ways to match ripped jeans, depending on what style you want, whether it is a casual style or a street style, the matching of jeans requires some skills. Below are some suggestions from the editor on matching ripped jeans. I hope I can help you.
1. Ripped Jeans + Shirt
    Jeans and shirts can be said to be two very versatile items, which are also chosen by many people. The shirt gives people a clean and neat feeling, it will look very refreshing and capable, and paired with ripped jeans, it is casual and fashionable. Of course, there will be some skills in the choice of shirts. Different styles will match different styles. When choosing ripped jeans, choose simple styles with small holes, simple and generous.
    The white shirt is the most common style and the best match, you can never go wrong. A white shirt with ripped jeans is perfect for everyday outings or some more casual occasions.
    In addition to the white basic shirts, there are also irregularly tailored shirts, so that they will be more layered when matched, highlighting the curve of your waist and abdomen, and showing your healthy body.
2. Ripped Jeans + Cardigan
    Cardigan is most suitable for autumn and winter, giving people a gentle and elegant feeling, so when choosing ripped jeans, choose simple and generous styles with small holes, so that even sweet cardigans are suitable for avant-garde jeans like ripped holes. The following jeans only have holes on the side. Relatively speaking, the style is simple. The straight version modifies the lines of your legs, and is matched with a cardigan to create an intellectual and elegant style.
    The color of autumn and the atmosphere of autumn, cardigan is also an indispensable fashion item in everyone's wardrobe. The following two styles are very beautiful in color and different in style. Knitted fabrics are matched with a loose version, showing different effects. Not only can they show the characteristics of women, but also they will not be very good when paired with ripped jeans. unexpected.
3. Ripped Jeans + Denim Jacket
    Denim jacket is also a classic style of denim, and you can never go wrong with ripped jeans. The ripped denim jacket echoes the ripped jeans, forming a whole. Denim jackets have different degrees of holes. There are short sleeves with large holes, and there are small areas on the shoulders and backs. The following two styles show different styles.
4. Ripped Jeans + Bodysuit
    Many people didn't expect that ripped jeans and bodysuit can still be related. Many people think that bodysuits may only be suitable for seaside vacations. If you think that way, then you are wrong, bodysuits can also be very everyday. The following sleeveless high slit bodysuit is especially suitable for pairing with jeans with large holes. The bright colors are particularly attractive. This set has a retro fashion sense.
    If you are matching a long sleeved knitted bodysuit, you can choose jeans with a small degree of tear, which is neither exaggerated nor too ordinary. The following set of collocation is a good choice.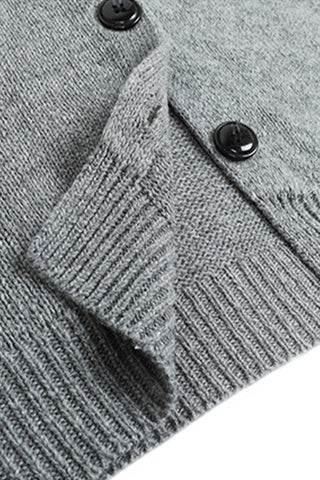 5. Ripped Jeans + Sweatshirt
    Comfort is believed to be the most important requirement for all people to dress and match. We will definitely think of sweatshirt and hoodie.
    Let's talk about sweatshirt first. With the different pursuit of fashion in the new era, the styles of sweatshirts are constantly changing. The following two styles are very characteristic and very good to match. Pattern embroidery, drawstring hem, loose and short version, not only matched the colors and blended with each other, but also increased the sense of hierarchy to a certain extent, and matched with ripped jeans, casual and fashionable.
6.Ripped Jeans + Hoodie
    Hoodie paired with ripped jeans is really versatile and a match that will never go wrong. The following two sweaters are very distinctive, with a zipper and drawstring at the hem, or a waistband at the hem, which is fashionable and looks very unique.
7. Ripped Jeans + Coat
    There are many types of outerwear. Before matching, you need to choose the right style to create a fashionable effect that makes people look bright. They all need to be determined according to their body and style temperament. Here are two styles that I think are the most common. The first is a loose version with a hood, with a retro style, and the second is a short slim version with a casual style. These two styles are paired with jeans with holes in the knees below.
    The above is about the matching scheme of ripped jeans. Having said so much, it is just right in general. The so-called just right refers to the design sense of the single product. If the design sense is too strong and there are too many elements, it will easily give people a complex feeling, so just simply use some small designs to show your own fashionable taste. Of course, there are accessories, hats, bags, jewelry, etc., use accessories to create a sense of wearing and matching, accessories also play a very important role in wearing and matching, and it is also a small detail that many people easily overlook. Accessories can enhance the overall sense of wearing and enhance the sophistication.
    The trend of ripped jeans has lasted for a long time and is still a popular fashion item. What this article mentions is just the tip of the iceberg. The editor still needs to continue to explore and try, and hope to bring more new outfits next time.