Denim is one of the big trends for 2023 - and we're not just talking jeans. Durable fabrics are everywhere from skirts to bags, jackets to jumpsuits, and denim dresses are one of the easiest ways to style from head to toe while staying stylish.
As well as being shown on the runways, denim dresses hit the high street in many forms, from cute miniskirts to frilly midi skirts. Denim dresses are great this time of year, offering warmth, structure, and a smart-casual vibe to take you from work to the weekend effortlessly.
High street retailers have already rolled out denim dresses for this season, making us almost accept that the sunny season is still a while away. And, if you're looking for styling inspiration, read on.
LOOK 1:Maxi Denim Dress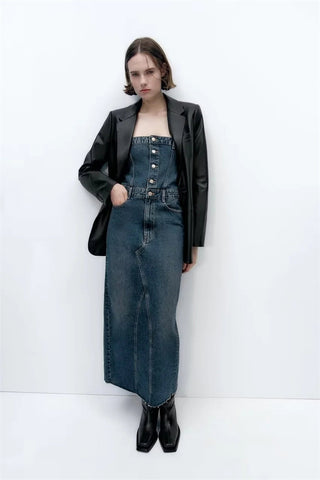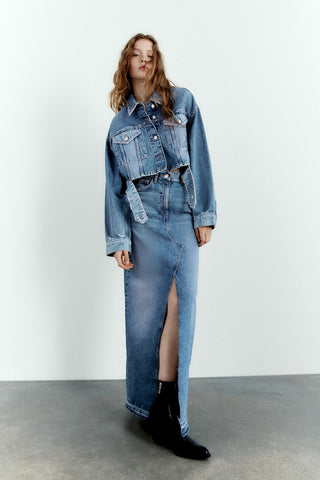 LOOK 2:Off The Shoulder Denim Dress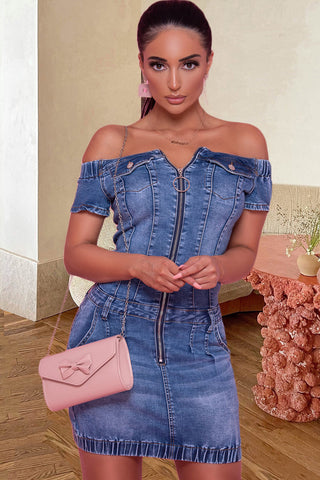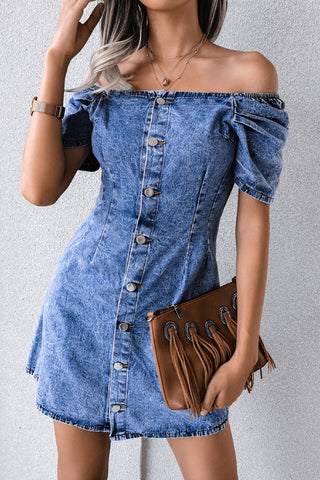 LOOK 3:Cami Denim Dress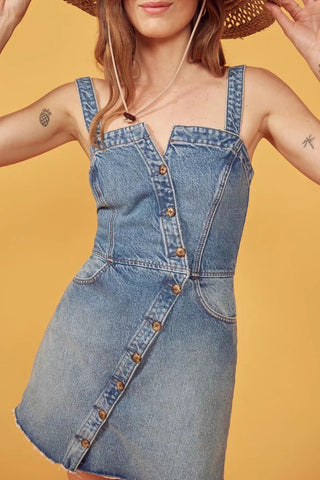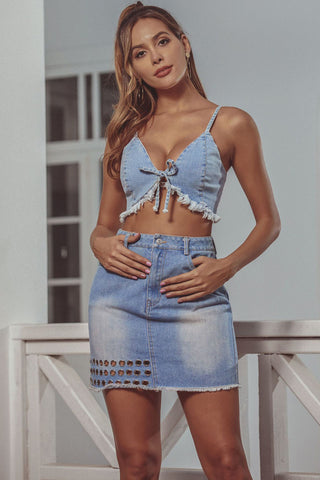 LOOK 4:Halter Denim Dress